Simple to use block. Includes preset layout and functionality, with the ability for you to add your own content and image and set the blocks colors to your desire.
After adding this block to a page, you will be presented with the blocks form where you may:
Last but not least, change the colors presented when the block is hovered, as well as the color of the content that shows up.
To change colors of elements displayed by the block, click the Styling tab where you will be presented with the color selectors that change the colors used by the block. A short description of which color you are changing appears below each color.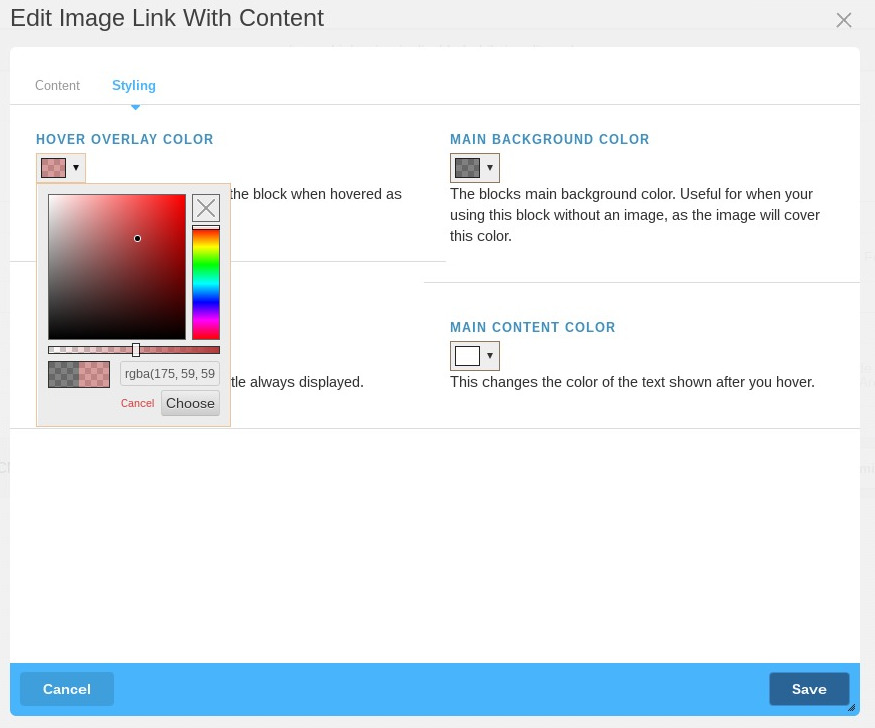 ---
Image Link With Content :: Live Examples
Default colors w/ externl link in content:
Custom Colors
The block pulls its colors from the styling tab of the edit block form. This makes it wonderfully easy for you to change the way the block looks. All from the comfort of your Concrete5 control panel. Now isn't that wonderful.
Custom Colors With No Image:
No Image!
Thats right, you don't even need to supply an image if that's not your desire. Just change the background color from the Styling tab to whatever you think looks great!
Custom Read More Title Can Go Here
Link Notice
Don't use internal link and external link at same time or block output will break. Externl link.
Internal link text.